The Two Chickadees Project
Let's Create Something Driftless
The Two Chickadees Project is a one-week, paid musicians' retreat in the Driftless area awarded annually. If chosen, you'll be given a small stipend and a funded retreat to create your art in the Driftless.  
Our first award was a tie! Our panel of three judges awarded Mike Munson a retreat in March 2023 with a house concert at Bluff View House Concerts on 3/3 and Nikki Grossman was awarded a retreat in May 2023 with a house concert on 5/5. Read about each artist below!
To attend the house concert visit the Bluff View Concerts Facebook Page HERE to reserve your spot!
About Mike Munson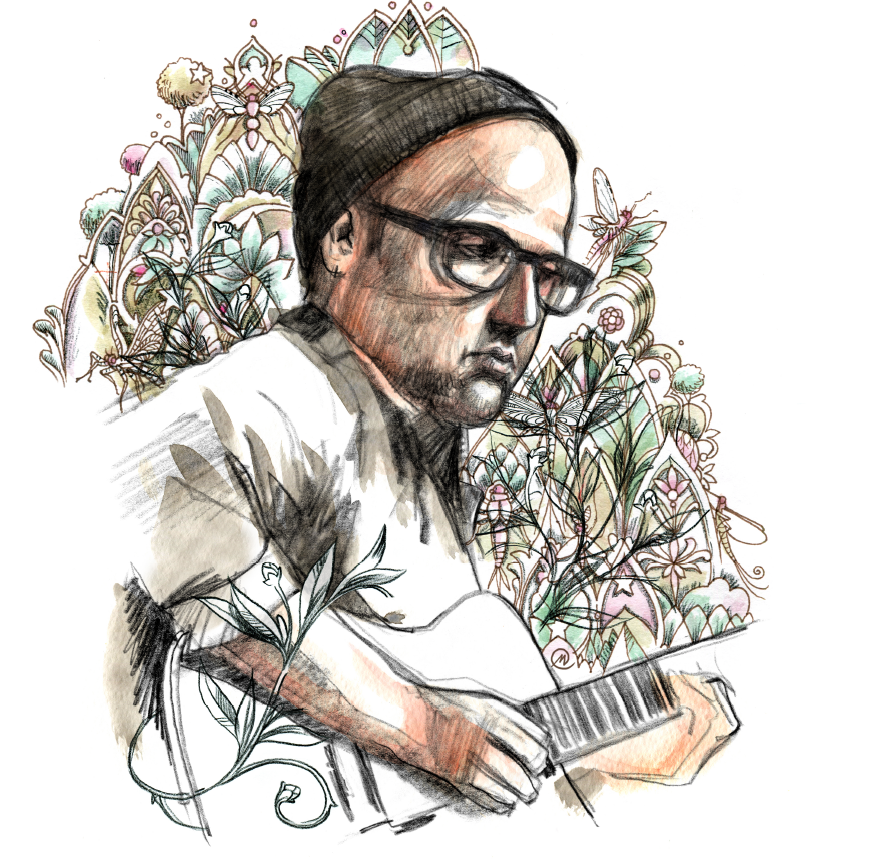 Having established himself as an adept slide guitar player, Mike Munson is steeped in the country blues tradition. His original works weave together dark lyrics, impossibly fast-paced finger-picking and grinding rhythms. His sound marks the similarities and highlights the distance between Fred McDowell, Leo Kottke and Chuck Berry. 
The Midwest is home but the Mississippi Delta has been his training ground. With his fourth release, Rose Hill (2018) Munson traced the blues tradition to its birthplace, recording at the Blue Front Cafe in Bentonia, Mississippi on the Blue Front Record label. Studying under and performing alongside the Grammy nominee Jimmy "Duck" Holmes has informed Munson's style and refined his craft. Blues is the backbone of Munson's songwriting as it is the origin story of all American music. 
Munson has built a body of work that blends his Midwestern home with his Mississippi travels. His music is a master class in creative composition and performance, often heavy, yet lyrically compelling and altogether danceable. He never loses sight of his artform or the music's roots while seeking a sound that is distinctively his own. Munson released his sixth full-length album, "Let Some Light In" in 2021.
About Nikki Grossman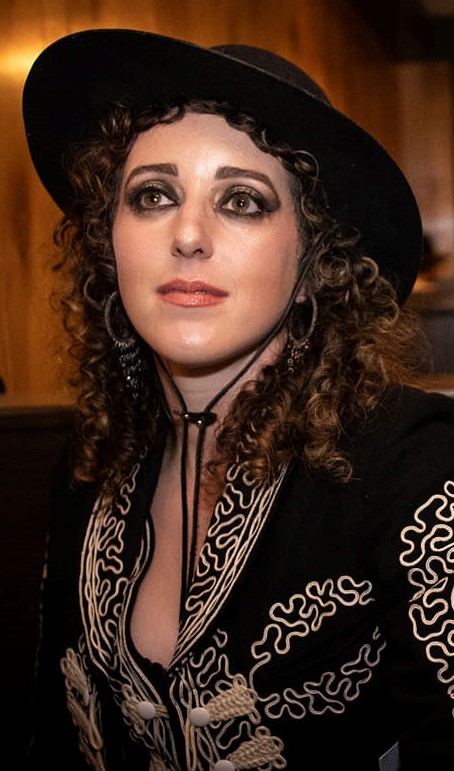 Nikki Grossman is a singer, songwriter, fiddle player and guitarist. She is best known for her country band, The Sapsuckers, that she has with her partner Joe Hart. Nikki and Joe live in a little pink cabin with their 6 year old daughter, Neva Rose. The Sapsuckers have put out 2 albums and are about to release a third in 2023 - it will be all original songs, and was recorded at Native Sound Studio in St. Louis, Missouri, with an all-star roster of backup musicians. 
Nikki grew up in Golden Valley Minnesota, and lived in the twin cities in her young adulthood, up until her relocation to the Driftless area in 2013. She has been playing violin for 28 years, guitar for 23 years, and has always enjoyed singing. Her first songwriting was at around age 9 or 10, when she started writing new words for her favorite Christmas songs - most notably "Walkin' Around The Christmas Tree", a humorous parody about elderly people in a nursing home partying down at Christmas. Next came original tunes composed on the violin, starting at age 11 or 12. She attended a magnet arts high school in her junior and senior years, in the creative writing program. She was in many bands of diverse musical descriptions following high school, including cosmic country, prog rock, avant garde classical, noise music, traditional eastern european music, etc. She also did a fair amount of music for theater productions, and a LOT of busking. She nerded out about folk music from all corners of the globe in her spare time, giving herself an informal education about diverse musical and vocal styles and techniques, even learning to sing in other languages. She penned a few songs and tunes here and there, most of which never saw the light of day.
When Nikki moved to Viroqua to be with Joe, they started a band just for fun, to play old-timey music and get gigs - The Yellow Bellied Sapsuckers. Joe had already written a cache of songs, and encouraged Nikki to write more. She blossomed into a full-fledged songwriter through her work alongside Joe. Their fun project soon became a viable source of income, and they began booking and touring in earnest. Eventually they became more interested in writing original country music in a more modern style, finding the original tin-pan-alley 1930s cover band concept of the band restrictive (though it was certainly fun while it lasted). They then dropped the "Yellow Bellied" and became simply The Sapsuckers, and started wearing colorful sparkly outfits and playing electric guitars. Nikki has thrived writing material for this re-vamped version of the band, and is very proud of all the songs that are on the soon-to-be-released new album.
As many are aware, the pandemic shut down the livelihood of musicians for the better part of 2 years, and many of us still have not recovered emotionally, creatively or fiscally. Songwriting has taken a back seat for Nikki during these worrisome times for many reasons, and she has found it difficult to get her head back in the game. She is boundlessly grateful and excited for the honor and privilege bestowed upon her by the Two Chickadees project. She is ready to roll up her sleeves and dive back into her craft. The opportunity to spend a week in quiet, focused solitude with a goal of getting inspired again is the greatest, most useful gift she can imagine. It will allow her to escape the distractions of her everyday existence and make friends with her muse again.
We will aim to re-open applications next fall. 
Stay tuned for more. 
More about the project:
The dream is to support the creation of art in the Driftless Region while also giving back to community. Starting in the fall of 2022, we will be accepting applications (via email to David.loring.nash@gmail.com) for the inaugural Two Chickadees Project. Musicians residing in the Upper Midwest or Driftless Region are welcome to apply (via email) stating how they would use a one-week, winter retreat towards their artistic goals. The week-long retreat would culminate with one house concert for up to 40 people at the Bluff View Concert venue and a second location in the works. The funds from tickets and donations will be given to the artist by the Two Chickadees Project. 
When: The retreat will be winter 2024
Where: You'll be staying in a 150-year-old cabin at Norskedalen Nature Center - see the cabin by clicking HERE
Performances: One at the Bluff View House Concert venue in Holmen Wisconsin, one TBD. Anticipate good healthy ticket sales and you are free to sell Merchandise as well
How to Apply:
Letters will be accepted during the months of November through December 12th for a winter retreat in 2024. Applicants should describe via email (sent to: david.loring.nash@gmail.com) their vision for utilizing the artist retreat and include links to their existing works. If they have an artist (or two or three) they hope to collaborate during the time, please include the rationale and that artist's information. The retreat will be awarded within one week of closer of the submission deadline.
Rules - this applies to the current winners and will be updated again next fall. 
1. The exact week of the Airbnb will be determined by the TCP. The costs of lodging would be covered by the TCP. Currently, the dates will be the week of Monday, February 27 through Sunday, March 5th of 2023. The cost of transportation is the responsibility of the artist. The artist(s) will receive $400 to use for food and travel costs as they choose in addition to any funds raised in ticket/donation costs at the performances.
2. Code of Conduct: All Rules established by the host home (Airbnb Property) must be followed by the artists. The Artist will be responsible for any damages or repairs during their stay as described in the property agreement - The Two Chickadees Staff will be responsible for any damages that occur during the evening of the performance - basically, be kind and respectful of the property and its owners.
3. If the artist chosen wishes to invite another musician or creator, they can do so. All rules and responsibilities will still apply to the artists including liability for any damage to property of the Airbnb. No additional stipend will be provided for other artists. The $400 for food and lodging can be split up at the artist's discretion. 
4. The Two Chickadees Project reserves the right to revoke the agreement with the artist at any time. 
5. Photos and video may be recorded and used at the discretion of the Two Chickadees Project. We want to share your creative work and hope you do too!
6. A change in the location of the Saturday performance may occur based on the wishes of the Airbnb host or the Two Chickadees Project.
7. All artists will be required to electronically accept the rules and responsibilities of the project and host house. 
8. Inviting guests to the Saturday performance will be coordinated by the Two Chickadees Project. 
9. Ticket sales for the weekend performance(s) will be given to the artist.
10. We encourage the artist to market the experience to their benefit, bring merchandise to sell at the show, and get creative to maximize the experience. 
11. There is no restrictive performance covenant. 
12. While this is primarily thought of as a music-based residency, we are open to performance and artistic creation of any kind (writing, visual arts, etc).
** The Two Chickadees Project is sponsored by and operates under the non-profit Great River Festival of the Arts in La Crosse, Wisconsin and Bluff View House Concerts. We also welcome our sponsor Larson's General!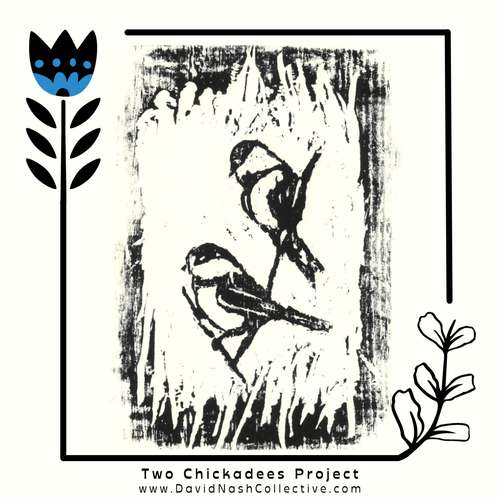 Purpose: To provide creative retreat for artists
Mission: Our mission is to support the creation of arts in the Driftless Region by providing a one-week retreat culminating in an intimate performance for community members.
Vision: Our aim is to create a long-term artist retreat in the La Crosse region.
Click here to DONATE to the Two Chickadees Project!